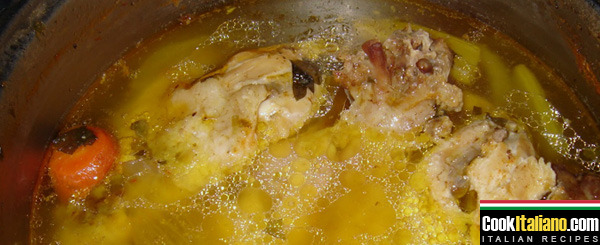 Serves: 2 liters of broth
1 little chicken (600 gr)
1 calf spongy bone
1 stick of celery
2 carrots
1 onion
3 lt water
Salt
Ready in:
about 190 minutes
How to prepare the recipe: "Chicken broth":
Clean the chicken and remove the skin, the entrails, as much fat as you can and cut it into 4 pieces. Put into a pan with all the other ingredients and the cold water; let it boil. Skim repeadetly and let boil for 3 hours at least. Pass the broth through a sieve with fine mesh. Let it cool and degrease well before using.

Preparation time: 10 minutes
Cooking time: 3 hours
Difficulty: easy

Chef's advice
The chicken can be served as main course or for making the "cannelloni alla toscana".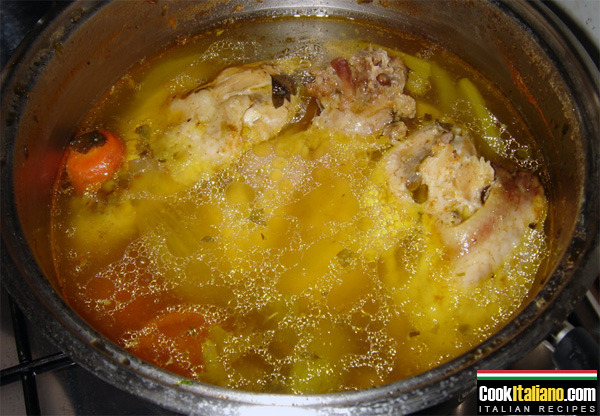 More recipes tagged with...
chicken
meat
broth
easy recipe